We love our valued clients! Read what they have to say about THS Construction…

We have worked with the THS team on multiple projects now, and we have had a very pleasant experience. Despite the many challenges in today's market, Terry and his team stay focused, overcome obstacles, and always seem to care deeply about our schedule and budget. The finished product is something that we can be proud of. We look forward to working with the THS team on future projects.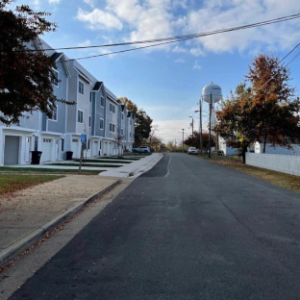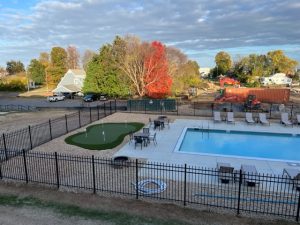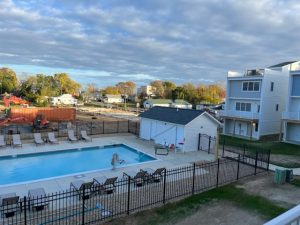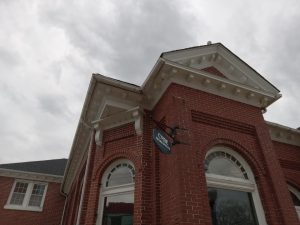 We are a Maryland-based chain of gas stations and convenience stores that were looking for a contractor to develop with us as we try to put our stamp on a vigorous program that allows for fast, fresh, and friendly offerings that delight our customer base in our ever-changing environment. THS Construction proved to be a valuable asset to our new direction! We have remodeled seven of our existing stores in our chain while partnered with THS, and they all have been a great success! So much so that we even built two brand new stores under the management and development of THS Construction. They have helped us maintain our existing customer base and grow our stores to reach new audiences by offering insight and implementing best practices in today's ever-changing market. I highly recommend THS Construction to any company that wants a company who put your wants/needs first in a mutually beneficial relationship.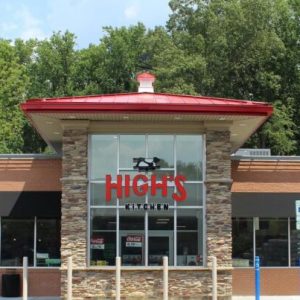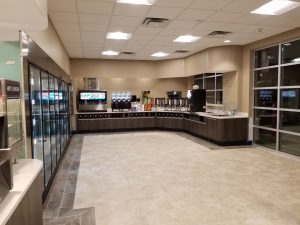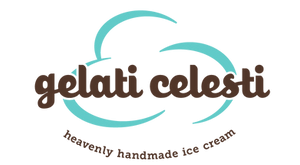 What made you choose THS Construction? Gelati Celesti has worked successfully with THS Construction for the better part of a decade. As our business has expanded from one to now ten locations, it's been a key strategy of ours to partner with a general contractor who understands all the nuances of our specific restaurant build-out.
How has this made a difference in your business? Partnering with THS on multiple build-outs has allowed us to minimize change orders and head off issues before they even become issues. The THS team also understands the importance of repeat business and the quality of their work reflects that mindset.
What has surprised you most about the experience? THS was very hands-on during the design phase of the project and facilitated a somewhat informal design-build process. This again allowed the team to mitigate potential issues and also provide input on the constructability of certain design elements. I am also continually impressed at the responsiveness of the THS team and they continue to assist with warranty issues even beyond the warranty period.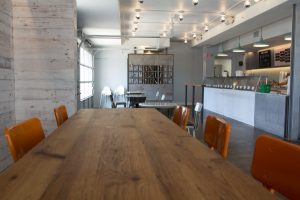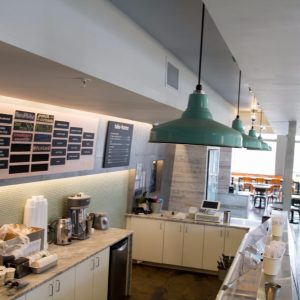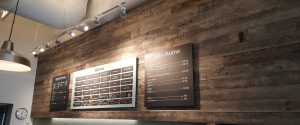 I would like to inform you of my endorsement and support of the certification application of THS Construction to the North Carolina Board of General Contractors.
In April 2010, THS completed the construction of my private residence and office of business in Maidens, Virginia. THS completed the work on time and within budget, and its workmanship is superb. THS and its president, Mr. Terry Shoemaker, completed its tasks with utmost professional integrity and excellent work ethics throughout the duration of the project. Furthermore, THS was always available for design improvement discussions, revisions to the design plans, and provided several excellent practical suggestions that ensured the highest quality and best product for the project.
I strongly recommend THS to your Professional Board and attest to its outstanding professional qualities.

I have had the pleasure of working with Terry and THS Construction over the past four years and counting to build two of my Firehouse Subs locations. The 9069 Staples Mill location was completed on 12/10/07 and the 6300-D Mechanicsville Turnpike 23111 was completed on 12/14/09. Both past projects were on time and on budget. Terry's crews are always professional and CLEAN. The job site is always impeccable, and the subcontractors are held to very high standards and timelines. Project plans are posted at the jobsite for all to see the current progress. In addition to my stores, I have recommended THS to my fellow Virginia Franchisees of Firehouse Subs, and they have used him on upwards of five to ten additional projects for their upfits with more opportunities as they arise. Furthermore, THS/Terry's work goes beyond commercial work into the residential space, where his work is showcased in the Richmond-Metro area in the Parade of Homes.
Terry worked with me on a 3rd location at 8191 Brook Road that was completed in May 2011. In this project, Terry headed off many potential issues with electrical supply availability, equipment placement, and restaurant layout and configuration to ensure that I got the most out of my new store. Furthermore, he went out of his way to get critical measurements and field verifications on electrical and HVAC requirements to my architect. Even after the prior two projects were completed, Terry held postmortems with the architect to point out deficiencies and make suggestions for better plan creation going forward, using the most up-to-date code requirements for all facets of the drawings. Terry's attention to detail, timeliness, and professionalism are a true asset to any project with which he is commissioned.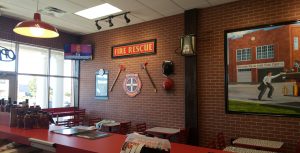 All of the staff from the president to the superintendent to the subcontractors were very customer-oriented. I felt there was a high level of commitment to excellence in both workmanship and service.